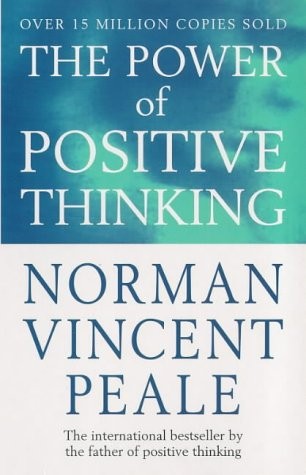 Introduction
Positive thinking has always been regarded as a powerful force that can transform lives and lead to success. In the book "The Power of Positive Thinking: How It Impacts Your Life and Success," author Norman Vincent Peale dives deep into this concept and provides practical strategies to harness the power of positive thinking in all aspects of life.
Key Takeaways
Positive thinking is a mindset that can greatly impact your life and success.
By adopting a positive attitude, you can overcome challenges and achieve your goals.
Positive thinking can improve your mental and physical well-being.
Exploring the Power of Positive Thinking
In "The Power of Positive Thinking," Norman Vincent Peale shares inspiring anecdotes, insightful advice, and actionable techniques to help readers cultivate a positive mindset. He emphasizes the importance of self-belief, optimism, and faith in achieving personal and professional goals.
Peale highlights the role of positive thoughts in overcoming obstacles and challenges, helping individuals break free from self-doubt and negative patterns of thinking. He explores the power of visualization and affirmations, encouraging readers to imagine their desired outcomes and reinforce them through positive self-talk.
One of the key takeaways from Peale's book is that positive thinking can significantly impact your overall well-being. By focusing on the positives and maintaining a hopeful mindset, individuals can reduce stress, increase resilience, and enhance their emotional and physical health.
The Impact on Success
Peale's book delves into how positive thinking can directly influence success in various areas of life. It explores the connection between thoughts, attitudes, and actions, demonstrating how a positive mindset can pave the way for personal and professional achievements.
Peale provides practical tips on leveraging positive thinking to enhance productivity, improve relationships, and overcome setbacks. He emphasizes the importance of persistence, determination, and maintaining a positive outlook even in the face of challenges.
Whether you're aiming for career growth, starting a business, or pursuing personal goals, the principles outlined in "The Power of Positive Thinking" can guide you towards success. By programming your mind for success, you'll be better equipped to seize opportunities, stay motivated, and achieve your desired outcomes.
If you're interested in learning more about how positive thinking can impact your success, training profits provides a valuable resource. They offer insights and advice on various topics, including creating an online course and selling courses online.
Frequently Asked Questions
1. Can positive thinking change my life?
Yes, positive thinking can indeed transform your life. By focusing on the positives, you can change your mindset, attract opportunities, and overcome obstacles with greater ease.
2. How can I develop positive thinking?
Developing positive thinking requires practice and self-awareness. Start by challenging negative thoughts, cultivating gratitude, and surrounding yourself with positive influences. Meditation, affirmations, and journaling can also aid in developing a positive mindset.
3. Can positive thinking lead to success?
Absolutely! Positive thinking opens up new possibilities, enhances resilience, and boosts motivation. By maintaining a positive outlook, you'll be better equipped to seize opportunities and achieve your goals.